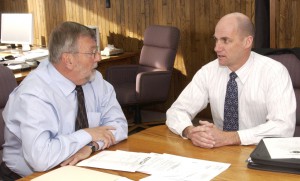 Do you want to shorten your time of sales negotiations and to be able to finish a selling process much easier?
BLINK technique (Body Language Interpretations Nominology Know-How) is unique and reliable tool which enables you to make your sales conversations, negotiations and selection process of hiring candidates much efficient. The point is that during the conversation you should focus on the subconscious reactions of the person you are talking to , which are directly related to their emotional state and their opinion about the subject of the conversation.
Based on the researches done on a large amount of samples between sales persons, it is established that use of the BLINK technique in sales, in combination with classic sales techniques, improves your chances of discovering the thrue intentions of your client from 59% to 80%, and the time of a sales conversation is reduced from an average 20 to only 4 minutes. So, the BLINK technique saves you 16 minutes per conversation. When you multiply this number with the number of conversation you have during the day, you will come to a significant figure. We don't even have to mention the results of those conversations – it's very clear what you're gaining.
If you want to find out how to implement the BLINK technique in your business or private life, give us a call!