FIRST TIME IN SLOVENIA!
Get acquainted with microexpressions and body language! After this training you will SEE what others SAY even if they keep QUIET or if you don't LISTEN to them. You will realize what do they TALK to you and what they really THINK and FEEL.
Everybody is invited, not just business people, because all of us have and use BODY LANGUAGE.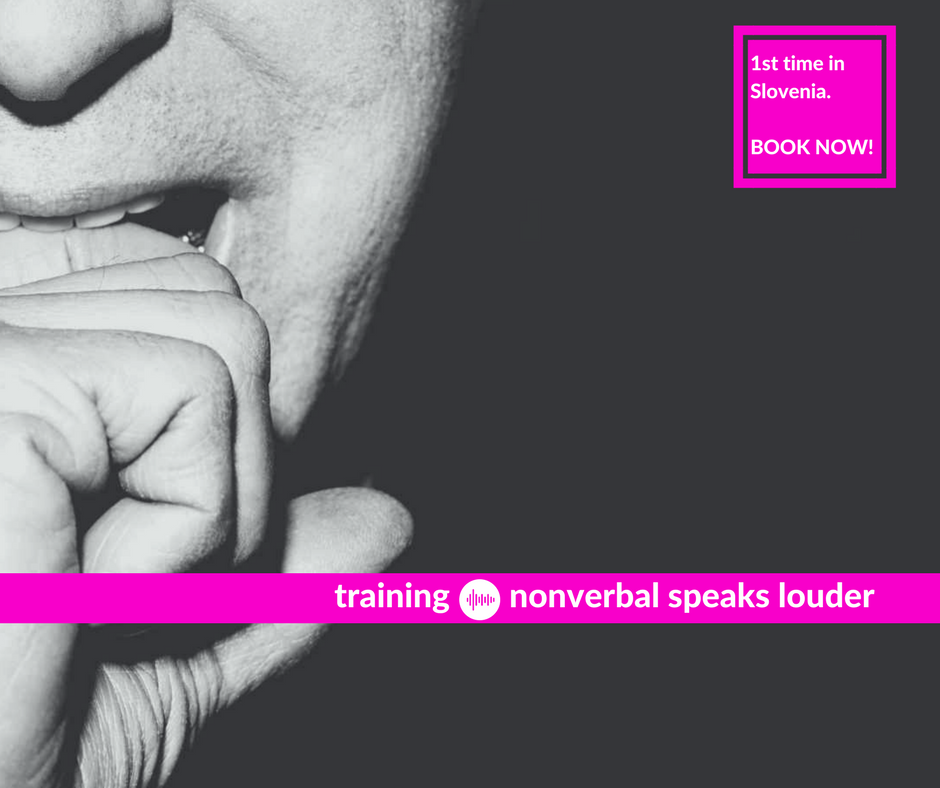 Everyone who understands that nonverbal communication is much more influential than verbal will not miss this training. Knowledge and skills are obtained IMMEDIATELY and, the most important thing, they could be used and applied INSTANTLY.
Microexpressions and body language skills could improve your business life, your relations with clients, partners or children and help you grow and become satisfied with yourself in all fields of life.
Improve yourself in your essence – in NONVERBAL communication!
🔎APPLICATIONS AND INFORMATION
📧 info@mikroekspresije.com
☎️ +381 63 40 43 40
💸 The promotional price of the training is 195 euro per participant
📆 December 4th
⏰ 10AM – 4PM
📍 Hotel InterContinental, Ljubljana, Slovenska cesta 59